Maritime Archaeology and State-of-the-Art Marine Survey Technology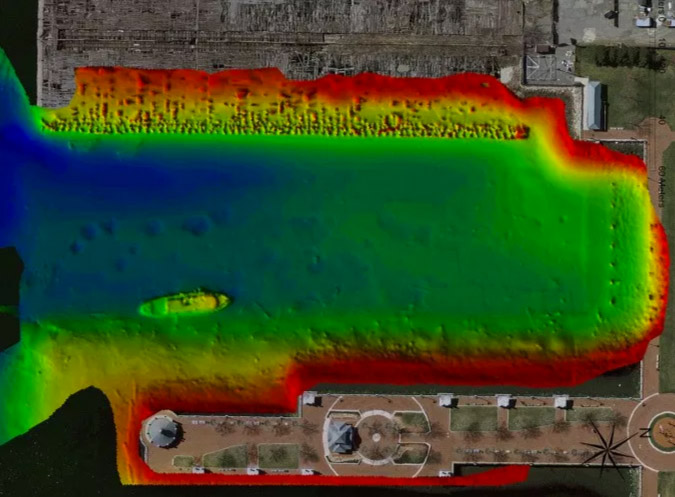 In addition to our proven aerial-marine survey methods, Nearview and Substructure offer unmatched expertise and survey capability for detection, mapping, and recovery of maritime archaeological resources. Stefan Claesson, founder and CEO of Nearview, has 25 years of experience in maritime archaeology. He is a leader in the fields of submerged prehistoric archaeology, intertidal and waterfront archaeology, shipwreck and submerged aircraft archaeology, military history, and marine GIS. Substructure provides world-class hydrographic survey, commercial diving, and customized marine fabrication services. Our maritime archaeology team has the capability and resources to deploy worldwide, and our survey products exceed IHO Special Order standards. We have a broad range of in-house survey technology including:
Single beam, side scan, and multibeam sonar
Magnetometer
Sub-bottom profiling
Our commercial diving outfit meets OSHA and USACE diving standards and guidelines. We provide SCUBA as well as Surface-Supplied Diving support. Additionally, we deploy Seatronics ROVs including the Predator II and MK3 equipped with state-of-the-art positioning, sonar, and imaging systems.
Our survey vessels include:
We have an in-house fabrication unit, and can build work platforms and sediment containment units for dredging and underwater archaeological recovery operations to any specifications.
Please contact us to discuss your survey needs for coastal and submerged cultural and archaeological resources.